Launch-X - Free vs. Pro - Tutorial
Launch-X (Pro for only 1.49 EUR - 1.99 USD, available on the Android Market)
Current release: 1.9.2 (works on Android 1.6 or newer)
Launch-X is a powerful widget for the Android homescreen. It features various customizable configurations to allow very quick access to your favorite applications, contacts or generic shortcuts.
With Launch-X you can maximize the usage of your homescreen space. In fact, instead of having the '4 icons on each row' limitation of the stock Launchers, you can put much, much more in the same space!
There are several configurations options available in Launch-X that let you build a widget that best suits your needs. For example, you can create a widget with multiple screens that contains over 40, 50, 100, or more shortcuts! You can even create a scrollable widget in which you can basically put an unlimited number of items!
You can also decide that you prefer not to use the multi-screens feature, and instead keep a more clean single screen with up to 28 items (4 rows, with 7 icons each).
Different widget sizes are available:
3x1
3x2
4x1
4x2
5x1 (for Tablets)
5x2 (for Tablets)
Here are some examples of Launch-X Widgets:
Scrollable Launch-X Widgets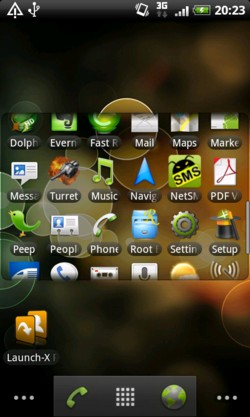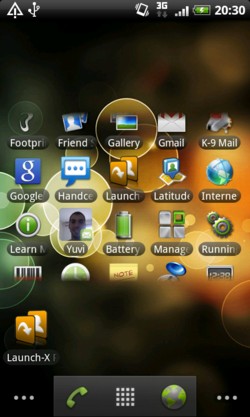 Multi-screens with direct buttons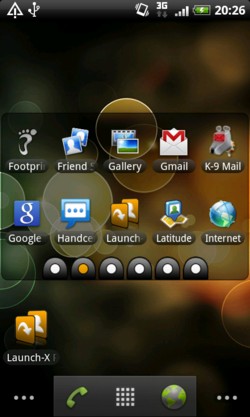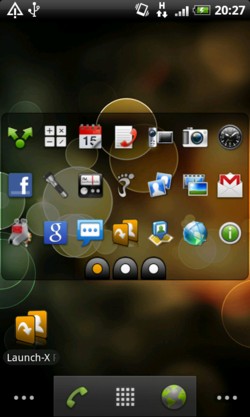 Single screen with hidden background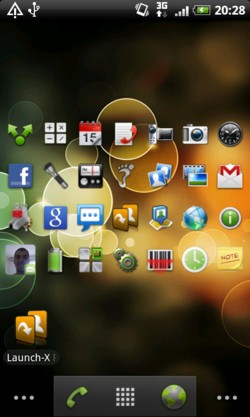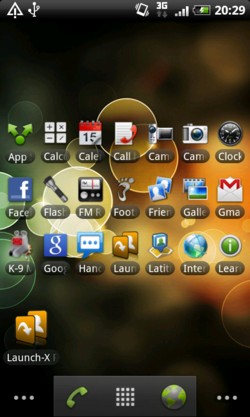 Smaller widgets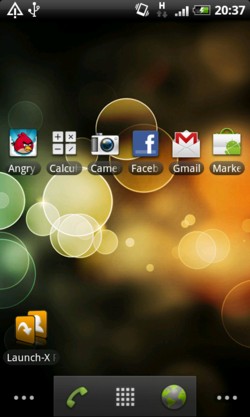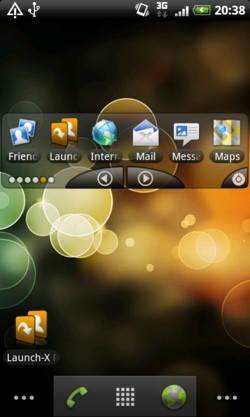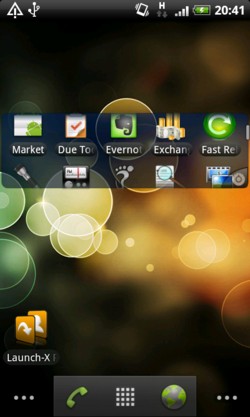 Launch-X Widgets on the Samsung Galaxy Tab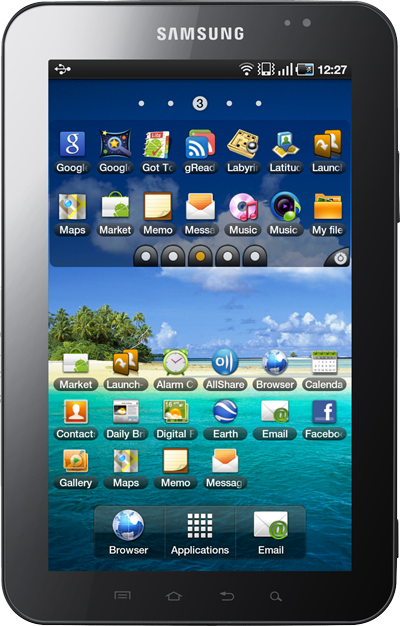 Launch-X Widget Editor on the Samsung Galaxy Tab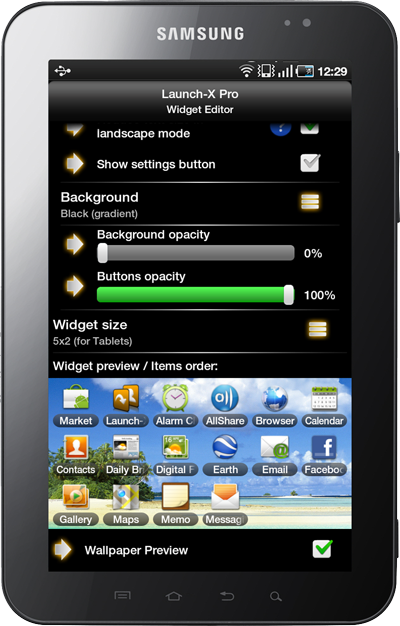 For more details and information about the Launch-X features check out the tutorial.
Launch-X features:
Unlimited widgets You can create and configure as many Launch-X widgets as you need.
Widget sizes You can choose between 3x1, 3x2, 4x1, 4x2, 5x1 (for Tablets) and 5x2 (for Tablets).
Scrollable widgets You can create a scrollable widget, which allows you to have an unlimited number of items in it.
Items The items that can be added to Launch-X are applications, contacts or generic shortcuts. A shortcut for a contact can start a call, send a message or open the contact itself.
Items order You can easily sort your items as you want, with simple drag-and-drop.
Icon size The available sizes for the shortcut icons are "Small", "Medium" and "Large".
Number of icons Each row can have from 4 up to 7 icons.
Number of rows Each widget can have from 1 up to 4 rows.
Screen selection method You can choose to use the arrows buttons to navigate through screens, or the direct buttons (which allow quicker access to the desired screen). You can also select 'None' to have a single screen with more available space.
Show/hide items names The shortcuts names can be shown or hidden.
Background/buttons transparency Select your preferred background and buttons transparency.
Backup/Restore Backup your widgets to the SD card and restore them when needed.
Launch-X is available in two versions (see Launch-X Free vs. Pro):
Free with some limitations
Pro fully unlocked, for only 1.49 EUR (or 1.99 USD)